Golf at Spanish Bay
Inn at Spanish Bay
4 nights in King Room
Accommodation at the Inn at Spanish Bay
August through October 2017
Full buffet breakfast daily
Optional meal plans
Flexible dates
Tour and golf itinerary
4 Courses
Restaurant/Entertainment guide
Guaranteed Tee time
Pebble Beach Links
Links at Spanish Bay
Spyglass hill
Del Monte Golf Course
Choice of Room
Tax/Service
Inn at Spanish Bay
The Inn at Spanish Bay welcomes you with contemporary elegance and exemplary service. Nestled among majestic Monterey pines and fronted by a Scottish-style links golf course that touches some of the most breathtaking coastline in the world, The Inn is an idyllic retreat.
All guest rooms feature stylish and comfortable furnishings and a warm, cozy fireplace. Most rooms include a private patio or balcony, which provide a magnificent view of landscaped grounds, pine forests, green fairways-or the Pacific Ocean. Enjoy a plush modern bathroom, complimentary Wi-Fi and LCD flat-panel televisions with cable.

While at The Inn, savor your choice of fabulous restaurants. Stroll along our meandering boardwalk and discover hidden coves and sandy beaches. Play at any of our resort golf courses, our award-winning Spanish Bay Club and Tennis Pavilion, or The Beach & Tennis Club near The Lodge. The Inn is located between Carmel and Monterey, a short drive from San Jose.

Meal Options

Half Board: We can offer half board meal arrangements to make dinner easier to organize. Dinner can be served in several locations and offered with a fixed menu or by waiter service.

Full Board: Breakfast, lunch and dinner which can be served in several locations and offered with a fixed menu or by waiter service

Description of Courses

PEBBLE BEACH GOLF LINKS

There are few golf thrills like teeing-up for the first time on Pebble Beach Golf Links. You sense the presence of golf`s biggest legends. You anticipate each and every storied hole while recounting some of the greatest moments in golf history. Since 1919, the exquisite beauty and unique challenge of Pebble Beach Golf Links have thrilled golfers and spectators alike. Designed by Jack Neville and Douglas Grant, the course hugs the rugged coastline, providing wide-open vistas, cliffside fairways and sloping greens.

SPYGLASS HILL GOLF COURSE

A breathtaking adventure in golf Spyglass Hill Golf Course takes its theme from Robert Louis Stevenson`s classic novel, Treasure Island, published in 1883. Local legend maintains that Stevenson once wandered the Spyglass area gathering ideas for his novels. With this in mind, Robert Trent Jones Sr. set about creating a treasure of his own.

Opened in 1966, Spyglass Hill Golf Course features two distinctly different kinds of terrain that influence the way the holes look and play. The first five holes roll through sandy seaside dunes challenging you to carefully pick the safest path. The following 13 holes are cut through majestic pines with elevated greens and strategically placed bunkers and lakes to grab the errant shot. Hole names such as "Black Dog" and "Billy Bones" are hints for the unwary.

THE LINKS AT SPANISH BAY

Spanish Bay recalls the original Scottish concept for the game of golf, established over five hundred years ago. This was the intention of the design team, Robert Trent Jones Jr., Tom Watson and Sandy Tatum, in their creation of a true links golf course. Links is an old Scottish word for sandy wasteland, usually near the sea, with bristly grasses and ever prevailing wind. The Links at Spanish Bay are so authentic that even the Monterey coastline mirrors the rugged, natural beauty of Scotland. Here, the golf course provides you with the choice of using your regular shot or a low, running shot to play the firm turf while keeping the ball under the steady ocean breezes.

DEL MONTE GOLF COURSE

Opened in 1897, Del Monte Golf Course is the oldest course in continuous operation west of the Mississippi. Designed by golf and polo enthusiast Charles Maud, this inland course boasts a meandering layout that has challenged golfers for more than a century. It was the original host of the California State Amateur and continues to serve as one of three courses on which the TaylorMade Pebble Beach Invitational is played. Del Monte Golf Course features wide fairways lined with oak, pine and cypress trees and the back nine includes a treacherous par-5, 512-yard 13th hole.
Day 1:
Upon arrival into Monterey, make your way to the Inn at Spanish Bay. If requested we can make Limousine service available or make arrangements for larger groups. After checking in, relax at the Inn Spa or restaurants. Meet with your friends in the evening
Day 2 thru Day 4:
Breakfast is included daily. Relax until your tee time. If the foursome arrangement is used you will be playing on one of four courses. Van service is available for courses not on the hotels property. In the evening we can make arrangements for dinner at the Lodge or one of the restaurants nearby
Day 5:
After breakfast, make your way to the airport or your car for your trip home.
Private Transfer
$250.00
Private car transfer can be arranged - please call our office at 1 800 400 1998.

Monterey Bay Aquarium is perched on the edge of a world-famous coastline full of opportunities for discovery and exploration. It is well laid out with every kind of underwater creature you can imagine. You`ll spend a couple of hours going around the habitats and viewing the fascinating exhibits.

Whale Watching: California is one of the only places in the world where visitors can see whales year-round, and there`s no better place for whale watching than Monterey. Monterey Bay is the marine equivalent of going on a safari in Africa. The Monterey Submarine Canyon, the ocean`s answer to the Grand Canyon, provides a perfect habitat for many whale species, allowing them to come close to shore to feed.

Winery Tour: Monterey Wine Country is held in high esteem for its exceptional production of Pinot Noir and Chardonnay. Yet, the valley experiences a "thermal rainbow┬TM" spreading north-to-south, cold to warm, providing diverse ever-warming micro-climates supporting forty-two fine wine varietals. Join the tour of wineries in the Carmel Valley.

Meeting Room:
Adjacent to Del Monte Golf Course, the Del Monte Pavilion offers an inviting outdoor setting for any special event. Whether you are hosting a corporate outing or a tournament awards ceremony, all events meet the impeccable standards of Pebble Beach Resorts
Price Per Person
Price Per Person: Please call 949-719-3349 or email for details
Hotel Room Types

King bed max 2 person(s)
Contact VIP-SOCCER.COM
Please use the following contact form to begin the reservation process. A representative will get back to you within 24 hours.
Pebble Beach Links

[+]

Links at Spanish Bay

[+]

Spyglass Hill

[+]

Del Monte Course

[+]

Private Transfer

[+]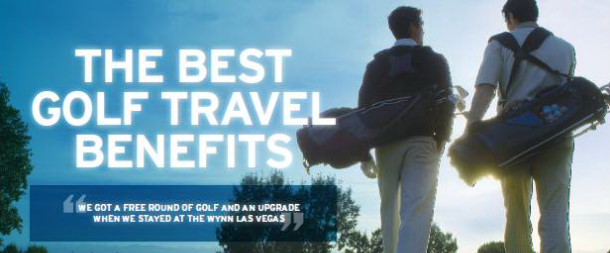 Member Benefits
Preferred Golf Premium Membership (US$295)
For the frequent traveler who enjoys playing a round wherever and whenever. Your US$295 Premium Membership includes Preferred Golf Fantasy Challenge and offers exclusive access to the worldĺs finest golf resorts, and more:
Unlimited opportunities to book American Express« Complimentary Golf Package for a free round of golf with each consecutive two-night stay at participating Preferred Golf member resorts
Access to dedicated Golf VIP Desk to assist with pre-arrival needs, preferred tee-times, and more

Membership in iPrefer points-based loyalty program. You will earn points on every eligible stay, plus VIP benefits including complimentary Internet and free upgrades
Exclusive member rates and packages including upgrades, free rounds, and complimentary Internet

Guest privileges at some of the world's most exclusive courses (some conditions apply)

Early check-in and late check-out, subject to availability

Up to 25% off green fees at participating courses worldwide