Kiawah Island Golf Resort
The Sanctuary Golf Resort
5 nights in King Room
Kiawah Island Golf Resort
April thu the end of June 2017
Tax/Service
Optional meal plans
Flexible dates
Full buffet breakfast included
Tour and golf itinerary
5 courses & Conference Center
Restaurant/Entertainment guide
Choice of Rooms
Guaranteed Tee time
The Ocean Course
Turtle Point
Osprey Point
Oak Point
Cougar Point
Tax/Service
The Sanctuary Golf Resort
The Sanctuary offers 255 spacious rooms and suites, including the 3000 square foot Presidential Suite. Our king rooms are among the largest on the East Coast with the smallest measuring 520 square feet. All hotel rooms are uniquely designed to include such exquisite amenities as a handcrafted desk and armoire, an elegantly appointed sofa and chair, and custom made beds.

Meal Options

Half Board: We can offer half board meal arrangements to make dinner easier to organize. Dinner can be served in several locations and offered with a fixed menu or by waiter service.

Full Board: Breakfast, lunch and dinner which can be served in several locations and offered with a fixed menu or by waiter service.
Day 1:
Upon arrival into Kiawah Island, make your way to the The Sanctuary at Kiawah Island Golf Resort. If requested we can make Limousine service available or make arrangements for larger groups. After checking into The Sanctuary, relax at the Kiawah Island Spa or restaurants. Meet with your friends in the evening.
Monday, Day 2 to Day 4:
Breakfast is included daily. Relax until your tee time. If the foursome arrangement is used you will be playing on one of four courses. Van service is available for courses not on the hotels property. We try to make all the Tee Times in the morning and put groups on different courses, so that everyone is available to take part in the VIP options. In the evening we can make arrangements for dinner at the resort or one of the restaurants nearby. Playing golf on consecutive days can be tiring so you may want Wednesday to be a rest day. A day at the spa maybe just what the doctor ordered. Day 5:
Day 6
After breakfast, make your way to the airport or your car for your trip home. Dependent on the group size it may be advisable to split the group into multiples of four. For example a group of 48 could play at similar times with groups of three foursomes playing on different courses.
Private Transfer
$250.00
Spa and Fitness Center
Start the day with a personalized training session in our fitness facility, and then detoxify tight muscles with an Ocean Fossil Fusion or Athletic Recovery Massage. Leave The Spa fully prepared for an evening of fine dining with our Sanctuary Makeover that includes a shampoo and style and a makeup application. From facials and body treatments to hair and nail care, from private yoga or palate classes to therapeutic massages, our skilled and caring team of therapists will help you rediscover your best self.
Barth Tennis Academy
Kiawah, number 2 Tennis Resort in the World by Tennisresortsonline.com! With two complete tennis complexes located on our 10-mile Island, you`ll always be close to a championship court. Choose from the Roy Barth Tennis Center-featuring nine Har-Tru clay courts and three hard courts-or the West Beach Tennis Club, with 10 Har-Tru courts and two lighted hard courts. No matter where you play or practice, the result is the same: You`ll experience the ultimate go-for-the-gold standard in service, instruction, and above all, enjoyment.
Pools
The Family Pool is a Jr. Olympic size pool with an aqua sundeck, lounging area and space for lap swimming. The family pool is a great place to cruise on your inflatable alligator or turtle and shoot some hoops! The pool is reserved for lap swim from 8am - 9:30am. Spring and Fall: The family pool is heated to an afternoon temperature of 82 degrees. After cold nights, it will take a few hours for the pool to reheat to the optimal temperature.
Shark Fishing Charter
Sharks are vital to the health of our marine environment and are one of the ocean`s most misunderstood species. Fishing in the deep channels along the Kiawah and Stono rivers, we`ll test our luck with live bait and medium tackle. An exciting fish to catch, sharks are the largest inshore species we can catch! Catch and release only!
Back Island Birding tour with Naturalist Juliana Smith
Species list from Back Island Birding tour with Naturalist Juliana Smith.
Night Heron Park:
Northern Parula, Ruby-crowned Kinglet, Tufted Titmouse, Anhinga, Double-crested Cormorant, Brown-headed Cowbird, Downy Woodpecker, Red-bellied Woodpecker, Northern Cardinal, Yellow-rumped Warbler, Carolina Chickadee, Pied-billed Grebe, Osprey, White-throated Sparrow, Bald Eagles, Laughing Gull, Eastern Bluebird, American Goldfinch, House Finch, American Crow, Brown Pelican, Yellow-throated Warbler, Blue-gray Gnatcatcher.Tomato Fields: Wood Stork, Killdeer, Northern Mockingbird, Blue Jay, Eastern Meadowlark, Chipping Sparrow, Song Sparrow, Savannah Sparrow, American Kestrel, Red-winged Blackbird, Turkey Vulture, Red-shouldered Hawk,Red-tailed Hawk, Eastern Phoebe, Fish Crow, Great Egret, Turkey, Canadian Geese, Brown Thrasher, Gray Catbird, White-eyed Vireo.Mingo Point: Boat-tailed Grackle, Carolina Wren Tri-colored Heron, Pine Warbler. Turtle Beach Lane Pond: American Coot, Common Gallinule, Great Blue Heron.
Price Per Person
Price Per Person: Please call 949-719-3349 or email for details
Hotel Room Types

King bed max 2 person(s)
Contact VIP-SOCCER.COM
Please use the following contact form to begin the reservation process. A representative will get back to you within 24 hours.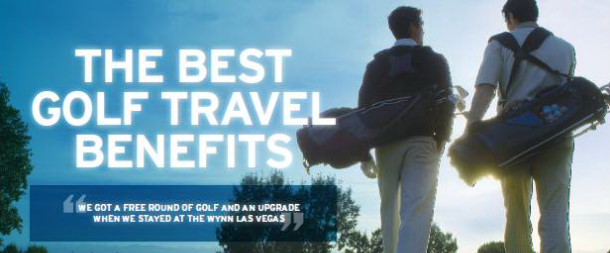 Member Benefits
Preferred Golf Premium Membership (US$295)
For the frequent traveler who enjoys playing a round wherever and whenever. Your US$295 Premium Membership includes Preferred Golf Fantasy Challenge and offers exclusive access to the world's finest golf resorts, and more:
Unlimited opportunities to book American Express® Complimentary Golf Package for a free round of golf with each consecutive two-night stay at participating Preferred Golf member resorts
Access to dedicated Golf VIP Desk to assist with pre-arrival needs, preferred tee-times, and more

Membership in iPrefer points-based loyalty program. You will earn points on every eligible stay, plus VIP benefits including complimentary Internet and free upgrades
Exclusive member rates and packages including upgrades, free rounds, and complimentary Internet

Guest privileges at some of the world's most exclusive courses (some conditions apply)

Early check-in and late check-out, subject to availability

Up to 25% off green fees at participating courses worldwide