Golf La Quinta Palm Springs
La Quinta Resort & Club
King bed
Accommodation at La Quinta Resort & Club
September thru the end of November 2017
Full buffet breakfast daily
Optional meal plans
Flexible dates
Tour and golf itinerary
5 Courses
Restaurant/Entertainment guide
Guaranteed Tee time
RPC Stadium Course at PGA WEST
Mountain Course
Jack Nicklaus Tournament Course PGA WEST
Dunes Course
Choice of Room
Tax/Service
La Quinta Resort & Club
La Quinta Resort & Club, a member of Waldorf Astoria Hotels and Resorts, is a renowned desert destination and one of the premier Palm Springs resorts. Set on 45 lush acres of vibrantly-colored gardens and pathways, our luxury Palm Springs hotel will capture your spirit and transport your peaceful getaway.

Located at the foot of the Santa Rosa Mountains, La Quinta Resort is an original desert hideaway, offering personal refuge to Hollywood starlets and world travelers. Escape your worries, and vacation to one of the premier resorts in Palm Springs. There are Casitas, suites and Spa Villas ranging from $300 to $1000 per night.

Meal Options

Half Board: We can offer half board meal arrangements to make dinner easier to organize. Dinner can be served in several locations and offered with a fixed menu or by waiter service.

Full Board: Breakfast, lunch and dinner which can be served in several locations and offered with a fixed menu or by waiter service

Descrption of the Courses

TPC STADIUM COURSE

Walk in the footsteps of legends. Designed for golf`s biggest stage, The TPC Stadium Course-home of the CareerBuilder Challenge-is where legends have made history. This par-72 Pete Dye-designed jewel is a "must play" for those seeking the ultimate golf challenge. A favorite among touring professionals, and ranked among the best by Golf Magazine, Golf Digest, and Golfweek, Pete Dye crafted one of the most challenging tracks you can play; creating 18 individual masterpieces, each with a character and identity all its own. The infamous 17th tee, known as "Alcatraz" was inspired by the 17th island green at TPC Sawgrass, and has been named one of the best Par 3 holes in Southern California by the Southern California Golf Association`s FORE Magazine. TPC Stadium derives its mystique from unique undulations, cavernous bunkers and peninsula and island par 3s. Tournament highlights include the Skins Game, Liberty Mutual Legends of Golf and the Bob Hope Chrysler Classic.

MOUNTAIN COURSE

Soaring Peaks and Challenging Play Elevate the Palm Springs Golf Experience. Famed for its unique Pete Dye design, playability and stunning visuals, this ultra-challenging course nestled at the base of the Santa Rosa Mountains features pot bunkers and rock formations, as well as incredible elevations of tee boxes and well-bunkered greens. Ascending to the top of the elevated tee box of the signature 16th enables you to fully appreciate the majesty of this course, named one of Golf Magazine`s Top 100 You Can Play.



JACK NICKLAUS TOURNAMENT COURSE AT PGA WEST

The same forceful presence the Golden Bear brought to his game is evident in his challenging desert layout. Long hitters will appreciate the opportunity for power off the tee with room for forgiveness, while elevated greens require you to literally raise your short game to another level. The intensity and demand of this Jack Nicklaus design is tempered by dramatic beauty and excitement of playing one of the most highly regarded courses in the Palm Springs area.

GREG NORMAN COURSE AT PGA WEST

Palm Springs desert golf from the Down Under perspective. It`s only fitting that the Shark`s contribution to the Palm Springs golf experience should be carved from the floor of an ancient ocean. Greg Norman captured the essence of desert golf with an "Outback" flair in this challenging but fair design that features an abundance of sand, sage, colorful pockets of wildflowers, nine lakes and spectacular panoramic vistas, unmatched anywhere in the Coachella Valley. This Norman gem recently became Audubon Certified.

LA QUINTA RESORT DUNES COURSE

This par-72 Pete Dye-designed course offers traditional rolling links-style golf with Scottish and Irish flair, characterized by rolling mounds framing manicured fairways and thick rough. The course provides an invigorating round of golf against a backdrop of rugged mountain landscapes. Length, strength and finesse are the key to scoring well on this course, which has hosted the PGA Club Professional Championship, the PGA Tour Final Qualifying School, the California State Open and the Ladies NCAA Championship.
Day 1:
Upon arrival into La Quinta, make your way to the La Quinta Resort and Club. If requested we can make Limousine service available or make arrangements for larger groups. After checking in, relax at the La Quinta Spa or restaurants. Meet with your friends in the evening.
Day 2:
Breakfast is included daily. Relax until your tee time. If the foursome arrangement is used you will be playing on one of four courses. Van service is available for courses not on the hotels property. We try to make all the Tee Times in the morning and put groups on different courses, so that everyone is available to take part in the VIP options. In the evening we can make arrangements for dinner at the resort or one of the restaurants nearby. Playing golf on consecutive days can be tiring so you may want Thurday to be a rest day. A day at the spa maybe just what the doctor ordered.
Day 3 and Day 4:
Breakfast is included daily. Relax until your tee time. If the foursome arrangement is used you will be playing on one of four courses. Van service is available for courses not on the hotels property. In the evening we can make arrangements for dinner at the Lodge or one of the restaurants nearby. There are many meeting rooms available for awards, meetings, events, or to entertain your group
Day 5:
After breakfast, make your way to the airport or your car for your trip home Special Events reserved for the tournament.
Private Transfer
$250.00
Private car transfer can be arranged - please call our office at 1 800 400 1998.


Access Performance
Design and beauty at La Quinta Resort & Club. Our unforgettable driving experience takes you through some of the most scenic drives in Greater Palm Springs, all while behind the driver`s seat of some of the world`s best supercars: the Ferrari 458 Italia, the McLaren MP4-12C and the Porsche GT3. Reserve your scenic drive and choose between a morning, midday or afternoon session.
Spa
The new Spa package is as rejuvenating as it is flexible, allowing you to customize the perfect Spa La Quinta retreat. At Spa La Quinta, we blend the latest and most effective technologies with the world`s best skin care products to bring you an unparalleled experience of beautification, peace, and comfort. Via engagement and explanation, you will receive an experience that is uniquely yours. While you are with us, we hope to transport you to a place where you can truly appreciate a newly found state of relaxation.
Dining Options
From classic American fare and vintage cocktails to hand-selected Wagyu beef and locally sourced ingredients, La Quinta Resort & Club and PGA WEST offer seven incredible Palm Springs restaurants to enjoy during your stay with us. Whatever your taste in dining, La Quinta Resort & Club and PGA WEST serves an unforgettable experience that is made to order.
And for your entertainment, we`re pleased to present live music Friday and Saturday nights on the Top of the Plaza near Adobe Grill, and at Morgan`s in the desert as well
Explore the legendary pools at La Quinta
Dive in with the whole family at the Main Pool. Sip an iced cocktail at our Plunge 21-and-Over Adult Pool. Or simply meander along scenic winding pathways to laze in the sun or shade at any one of our 41 on-property pools. All pools are climate controlled for your comfort - heated in the winter and perfectly chilled in the summer. By sunshine and starlight, the pools of La Quinta Resort offer an unparalleled array of experiences, amenities. No Charge for residents.
Tennis
The resort`s staff of USPTA-certified professionals offer programs for players of every level, including year-round weekend morning clinics, with daily clinics conducted during holidays and the BNP Paribas Open. Whether you`re a casual player or a serious competitor, La Quinta Resort`s range of instruction for groups and individuals will enhance every aspect of your game, from technical skills to overall fitness and peak performance. The goal is to help build a more complete player, while delivering an enjoyable experience. $28.00 an hour to play-lessons extra.
Price Per Person
Price Per Person: Please call 949-719-3349 or email for details
Hotel Room Types

King bed max 2 person(s)
Contact VIP-SOCCER.COM
Please use the following contact form to begin the reservation process. A representative will get back to you within 24 hours.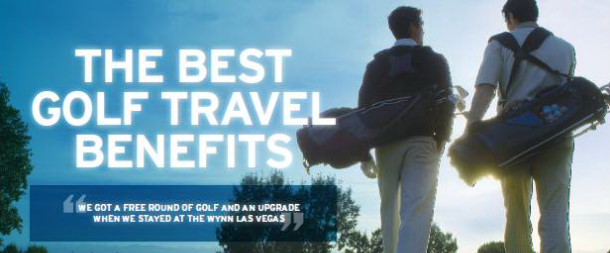 Member Benefits
Preferred Golf Premium Membership (US$295)
For the frequent traveler who enjoys playing a round wherever and whenever. Your US$295 Premium Membership includes Preferred Golf Fantasy Challenge and offers exclusive access to the world's finest golf resorts, and more:
Unlimited opportunities to book American Express® Complimentary Golf Package for a free round of golf with each consecutive two-night stay at participating Preferred Golf member resorts
Access to dedicated Golf VIP Desk to assist with pre-arrival needs, preferred tee-times, and more

Membership in iPrefer points-based loyalty program. You will earn points on every eligible stay, plus VIP benefits including complimentary Internet and free upgrades
Exclusive member rates and packages including upgrades, free rounds, and complimentary Internet

Guest privileges at some of the world's most exclusive courses (some conditions apply)

Early check-in and late check-out, subject to availability

Up to 25% off green fees at participating courses worldwide